Boathouse Row Engagement session - Alex & Kevin
May 27, 2020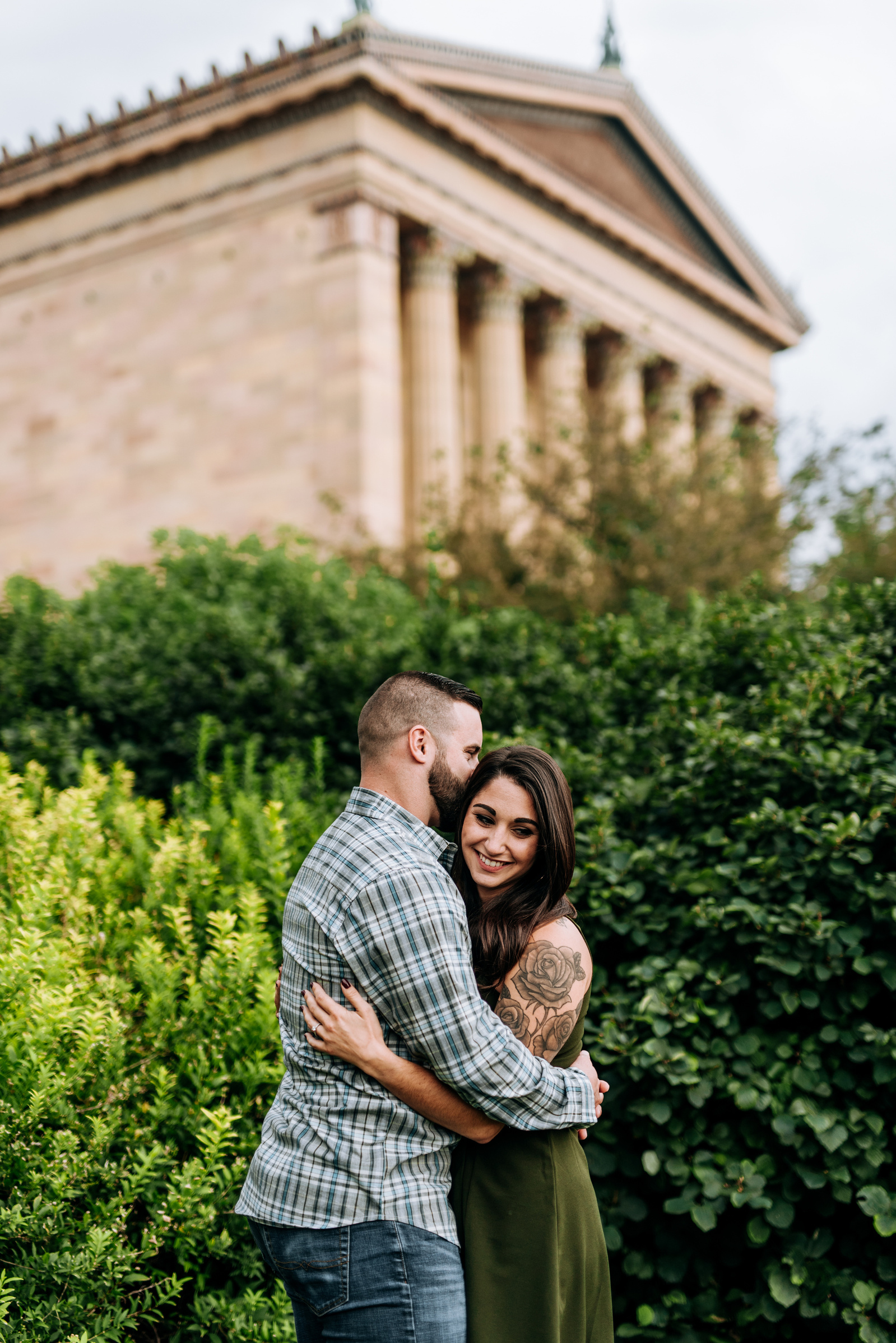 Alex and Kevin had their engagement session on a warm September day around the Art museum in Philadelphia. These two have been together for 2 years now and met while at a concert at Xfinity live! Alex made the first move by going up to Kevin and asking him if he was single and interested. You go girl!!
Doing their session on Boathouse Row was the perfect location. We got equal bits city views and nature which made for some amazing images of them!! Alex said they picked this location because, "We used to run there together when we first met. It was one of the moments we realized how much we just enjoyed each other with nothing else around."
While walking the paths they used to run, I got to hear so much about their relationship. Kevin even showed me the video he put together with clips from the proposal. It was such a sweet moment to see how much love they have for each other. They got engaged in Cape Cod while visiting Kevin's sister and the view was amazing! Alex said, "He tricked me for 2 months thinking that we weren't ready to get engaged so soon after buying a house."
When asking what their favorite things about each other are, Kevin says, "My favorite thing about Alex is how outgoing she is and how big of a heart she has. She is easy going and willing to try new things." Alex's favorite thing about Kevin is, "his ability to make me laugh even when I feel my worst. His laid back demeanor and how much passion he has for everything he does."
When these two aren't out on a run together, they're at the gym getting a work out in. Finishing off the night with a glass of wine on their back deck while just enjoying each other's company is another thing they love doing together.
When it comes to their wedding, they'll be getting married at Normandy Farms, Alex said they picked this location because of the rustic atmosphere! Having their first look is one of Alex's most anticipated moments, while Kevin is excited to wear his wedding band and start a family together! Last but not least, they're just ready to start the rest of their lives together!